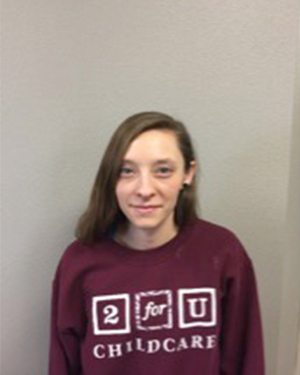 Bekah Hart
Itsy Bitsy Spiders | Lead Teacher
I love working with babies and watching them grow and learn new things each day. Their smiles make it all worth it.
Lorraine
Tiny Tigers | Lead Teacher
I work here at 2 for U because I love the kids. I enjoy watching them grow and learn new things every day.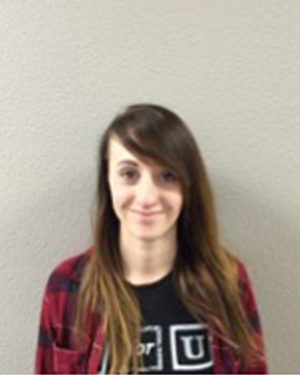 Sarah Hart
Cruisin' Camels | Lead Teacher
I really enjoy working with kids, especially infants. They learn so much in their first year, it's fun to watch them develop, and discover new things. They are all so different and their little personalities are the best.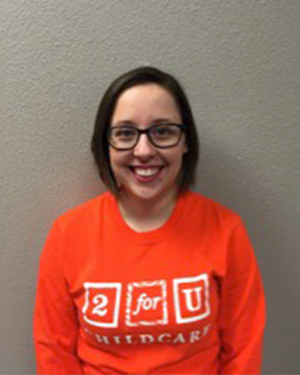 Suzy Hart
Lead Teacher
I love getting to form relationships with the babies. You get to watch them all grow and learn how to crawl or say they're first word. You get to see them enjoy being with other kids and how they form bonds with each other. You basically become one big happy family.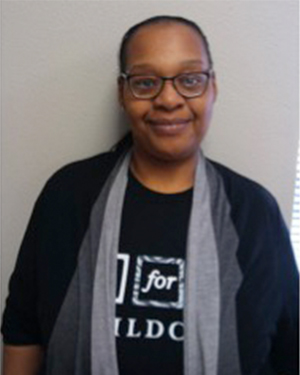 Miss T.
Goofy Gorillas | Lead Teacher
I decided to work with children for one reason, and one reason only…I feel that when a child/children are in my care, I nor the parents will ever have to worry about their well-being.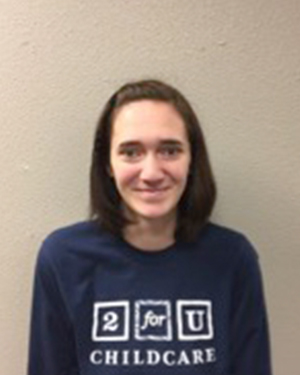 Mara Higer
Energetic Elephants | Lead Teacher
I have been here for almost 2 years. I have a 2-year-old daughter in room one; she loves all her friends. I have worked with infants and ones, and love both ages. I just recently became a lead in room 4 and am very excited for this new journey.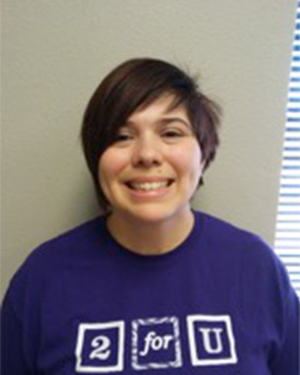 Megan Vega
Lead Teacher
I'm here working at 2 for U childcare because of my love for kids. I love walking into work and seeing the big smiles on all the kids faces. Working with kids is great and teaching them new things the most rewarding thing I can get out of working here at 2 for U.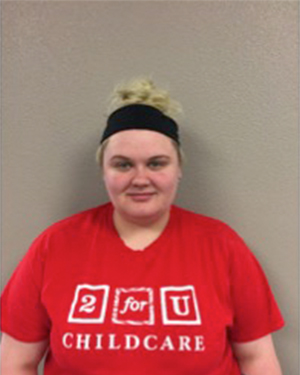 Maddie Weir
Lead Teacher
The reason why I love what I do is because I enjoy forming new relationships with the kids and parents. I can honestly say I love my job. I wake up every morning happy to go to work. I love watching the kids grow and enjoy getting to see the new things they learn each day.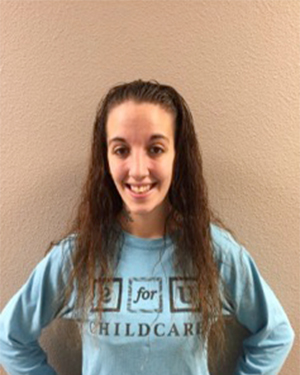 Amber Evans
Lead Teacher
My name is Amber Evans. I started working here at 2 for U in September 2015 in a one year old room. Teaching children new things and watching them grow has always been a dream of mine. Some facts about me are: I graduated from North High in 09, I've worked in childcare for 6 years, I was born and raised in Des Moines, and I have a four-year-old son named Avery who attends 2 for U.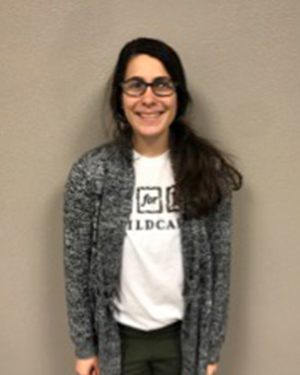 Rylie Schreck
Lead Teacher
I am here because I love the 12 children in my room so much. They make me excited to come to work every day.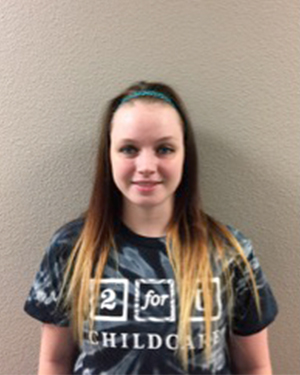 Paige Underwood
Lead Teacher
I love what I get to do for a living. I have been working with children for almost 4 years. It began with babysitting, to being a nanny, to now being an early childhood educator. I have worn so many hats as a childcare provider. I've gone through tons of training to help develop unique ways to help families and children reach their goals, over the years, between in home care and air force facility, to now 2 for U. I love my job because I get to play and help shape these kids as they grow, I get tons of exercise chasing them around, and there are so many laughs throughout the day. Every day we get to be more creative than the last. I love what I do and wouldn't trade it for any other job in the world. I am so blessed here.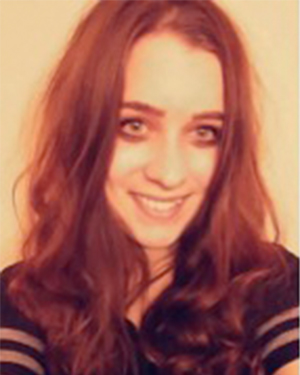 Maddie Wilson
Lead Teacher
I have been at 2 for U for almost 4 years now and love coming here each day. I've worked with every age group as well as up front. My kids are my everything. I come here and no matter what kind of mood I'm in, my kids make it all better. They truly are a blessing. My favorite part of my job is seeing how far not only the kids have come but the center itself. I am so proud to call 2 for U my home.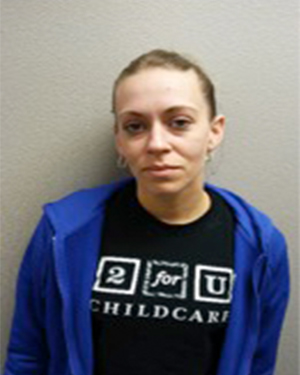 Chelsi Weeks
Lead Teacher
My name is Chelsi, I have a 6 year old son and we live in Dallas Center. I started working at 2 for U in February of 2017. I became interested in caring for children when my cousin had twins. Through high school I babysat when I could in between sports. I then had a son of my own in 2011. The kids at 2 for U are amazing. I could never ask for a better job. It's such a wonderful thing to come to work and watch these kids grow and learn each day.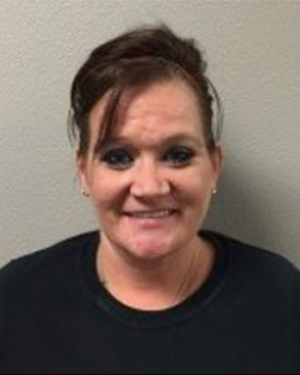 Missy
Lead Teacher
I am here at 2 for U 100 percent for the children. I have raised 3 of my own and worked in the school system for over ten years, so now this is my new passion. I come here every day with a positive attitude and a happy heart. I treat every child as if they were my own. This job is my world and these kids are my everything. I love seeing them learn and grow each day!