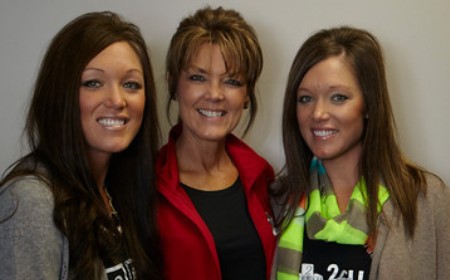 2 For U Childcare is a family run business. The owners are sisters, Jaycie and Jill Curry. The business was started with one child in 2008, and continued to grow to sixteen children. They decided to make the change to a center to provide more room for the children and more opportunities! They have loved every minute of this business and are so excited to expand and watch the children grow as we help them learn essential life skills. 2 For U offers Daycare for children ages 6 weeks through school age. We follow the Read It Once Again Curriculum which is an observation, research based school program, used in most of the local schools. We also incorporate the Love and Logic style of teaching.
To focus on healthy development and social skills in children in their most crucial years.
To make sure every child is healthy and successful. (to their highest potential)
Provide an initiative to empower individuals and their communities to achieve desired results to improve the quality of life for children ages 6 weeks – 5 years and their families.
To provide a positive, loving environment and make each and every child feel safe and grow their confidence to prepare them for the outside world.
To provide age appropriate activities for each age group that are challenging enough to always keep them learning and growing.
To provide unconditional love and make everyone feel needed.
We will encourage positive active play and promote healthy eating when it's most important.
Focus on communication, which is often overlooked or bypassed in today's world.
Teach and encourage interactive play/learning.
2 For U Childcare is dedicated to honesty, open communication and the best care and teaching possible for all children enrolled in our daycare. We want everyone to be informed of all policies, activities/events, and additional important information at all times! We strive to serve our families, as well as the children, with our top of the line educated staff and promote learning through age appropriate activities in a quality, inclusive environment. Our mission is achieved through a strong commitment to four intrinsic values: Care, Integrity, Trust, and Partnership.